Printer-friendly version
Vendome provides custom reprints, electronic pdfs (e-prints), plaques, postcards, and posters of articles and design projects appearing in our print and online healthcare publications and web sites.
Reprints are high quality print reproductions of content that can be personalized with your logo/artwork and contact information -- a great mailing piece, trade show handout, or addition to your marketing portfolio. Our designers remove all advertisements and reflow content for a polished piece. Professionally printed in quantities of 100 or more, with prices starting at $308. With the purchase of 500 or more reprints, you will receive a complimentary low resolution pdf of your article for web posting or e-mailing.

E-Prints
1-page sample | 2-page sample | 4-page sample | 6-page sample
Posting, E-mailing, and Printing are created for you in pdf format in both low resolution and high resolution "print ready" file formats. The low resolution file allows you to e-mail your article to potential and existing clients, as well as post content to your web site. The high resolution file allows you the opportunity to print high-quality copies of your article, as needed, for a specified period of time (6-month or unlimited-use available). E-prints start at $1200.
Posting and E-mailing allows you to post to your web site and e-mail articles to clients; low resolution pdf, not available for printing; 6-month and unlimited use terms available with pricing starting at $750.
HCI 100 Seal Licensing: Show your company's elite status with the "HCI Top 100 Companies" seal, to add to both your print and electronic material. Unlimited use purchase for $1875.
Click Image to View Seal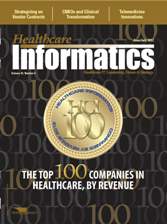 NEW
Digital Flip Book is a high resolution reproduction of your article that enables clients/ visitors to click on your provided link to open a digital, "page turning" article. Available for reprints of 4-pages or more, and highly recommended for six pages and higher; 6-month and unlimited use terms available with pricing starting at $1500.
Click here for a sample Digital Flip Book.

Plaques, posters,and postcards offer opportunities to thank a client, promote a project, or simply display your content in your lobby or office. Display your one- or two-page feature on a high-quality black or cherry wood plaque (includes inscription plate); prices start at $295.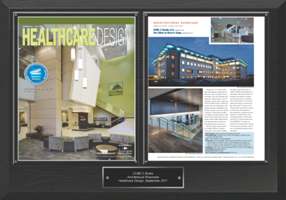 Contact Erin Tyler Beirne at 216-373-1217 or e-mail etyler@vendomegrp.com for more details.
Extra Issue Copies
If you are interested in purchasing back issues or single copies, please contact Erin Tyler Beirne at 216-373-1217 or e-mail at etyler@vendomegrp.com. Issues can be purchased for cover price with no additional shipping cost. With the purchase of 15+ copies, you will receive a 20% discount off your total.