The Healthcare Informatics content channels provide advertisers with the opportunity to sponsor editorial content on a monthly basis by running high impact, interactive rich media banners targeted to category specific website articles and pages.
Benefits:
Targeted placement within designated content pages
High impact sponsorship of designated category with Rich Media ad
Brand alignment within relevant editorial
 
We offer 7 Categories for sponsorship (all on the Home Page NAV bar):
Policy & Regulations
Clinical
Technology
Business Management
Data Security
Population Health & Data Analytics
Med IT
Advertisers receive an expanding rich media banner above all related articles, news items and blogs listed under their sponsored category and sub-categories.  All other ROS ads will run as normal on the page.
Collapsed Ad Placement: 550px x 50px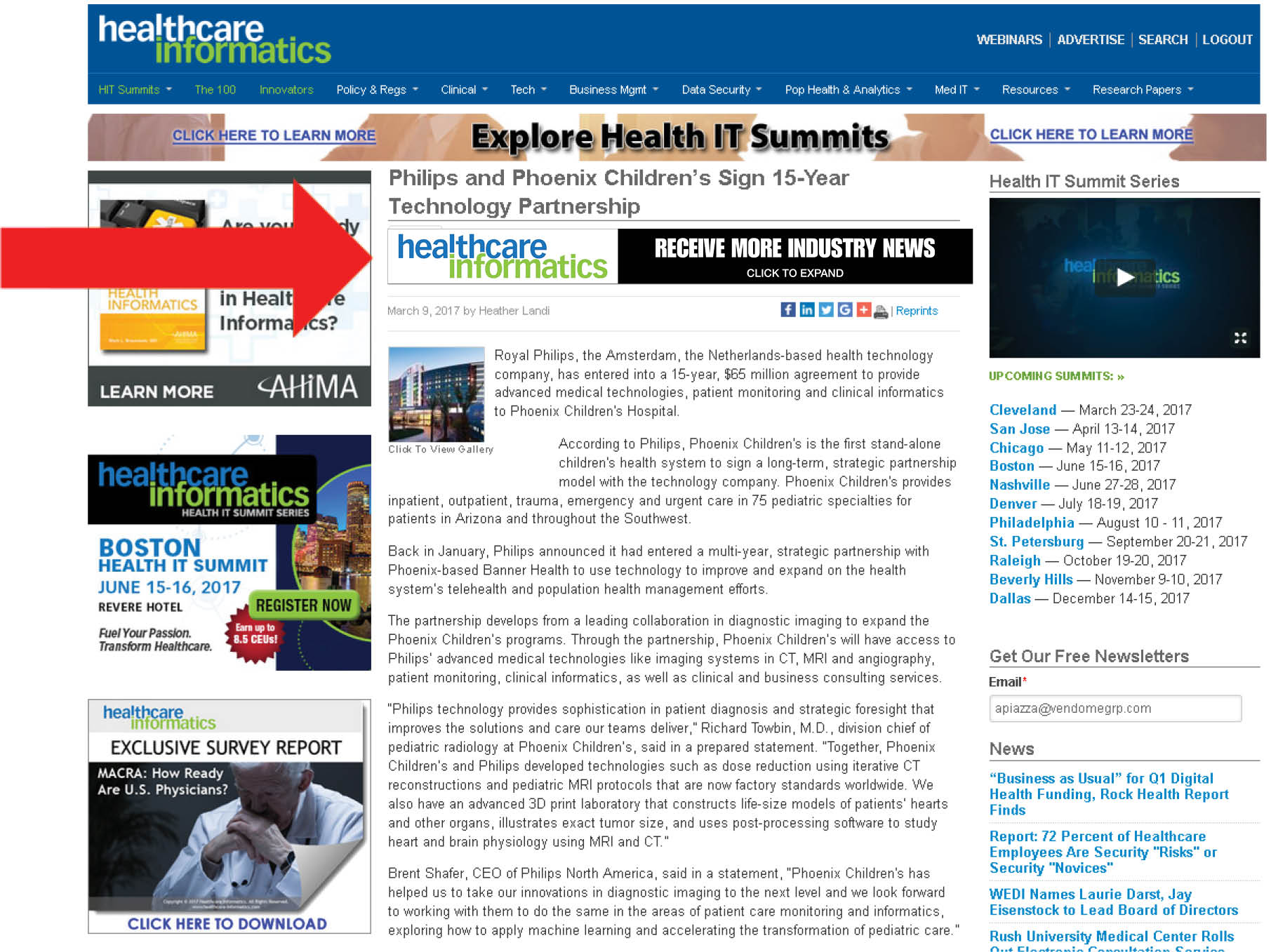 Expanded Ad Placement: 550px x 200px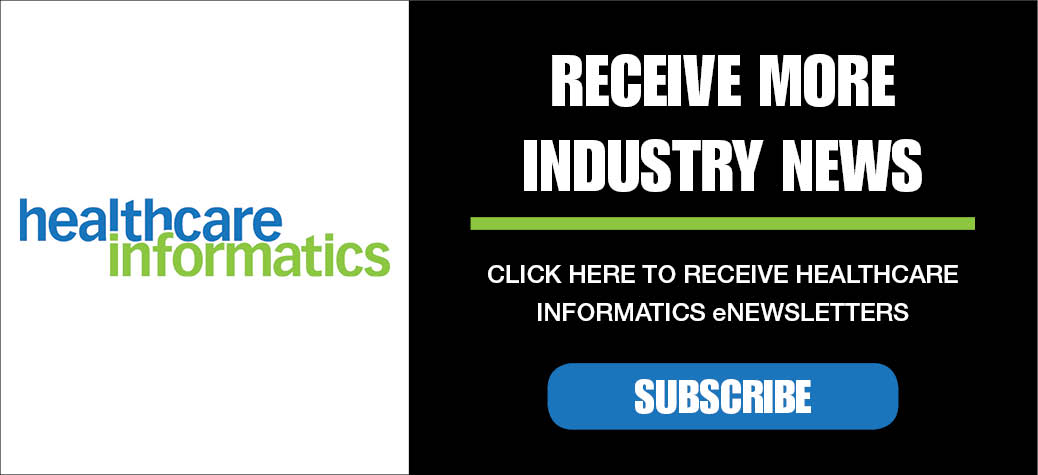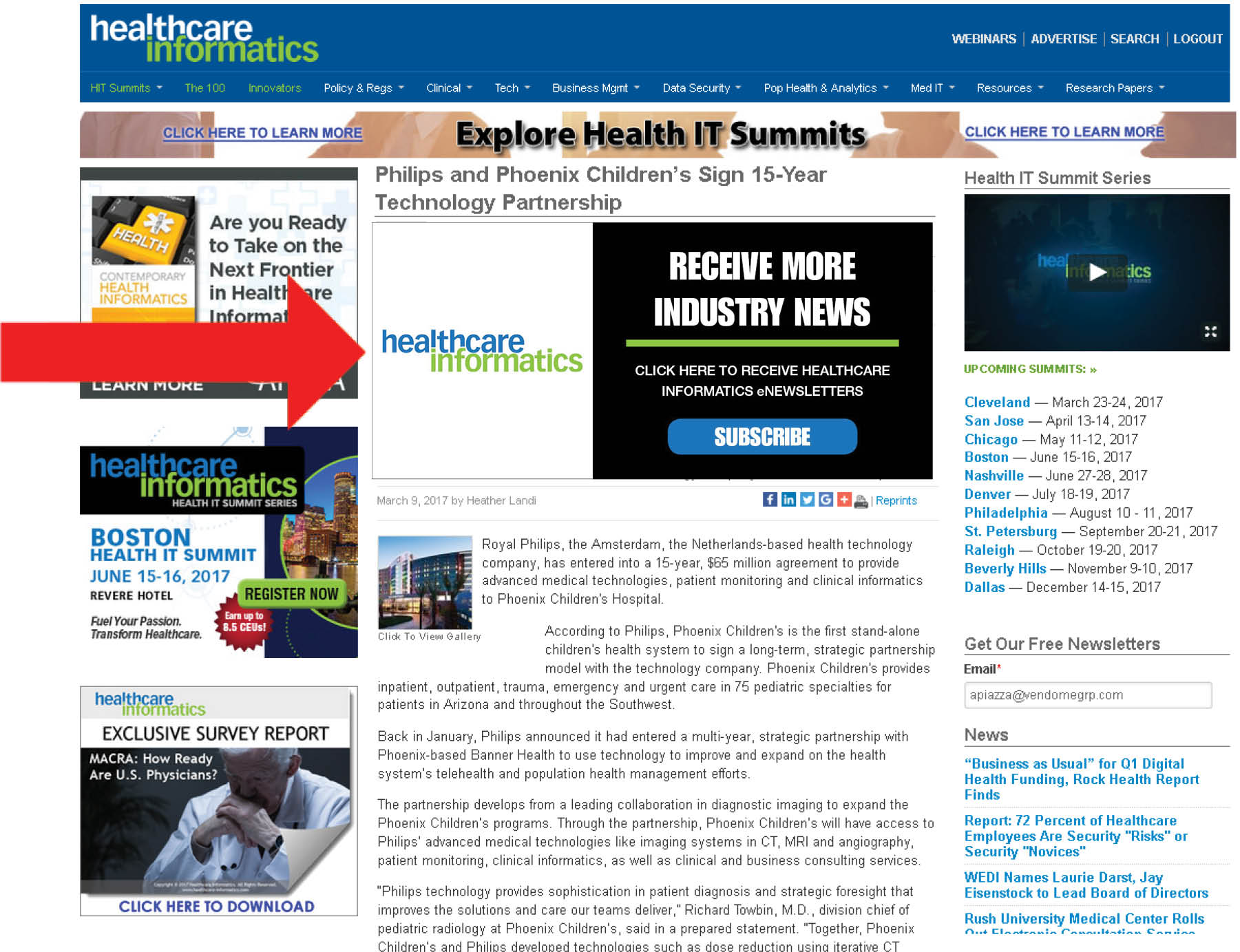 Specifications:
Dimenions:

Collapsed ad: 550px x 50px
Expanded ad: 550px x 200px

File Size: Up to 100k max
File Types: jpg, static gif, png, flash or 3rd party tags
Flash Specifics: Recommended 18 fps
Target: Click must open new window